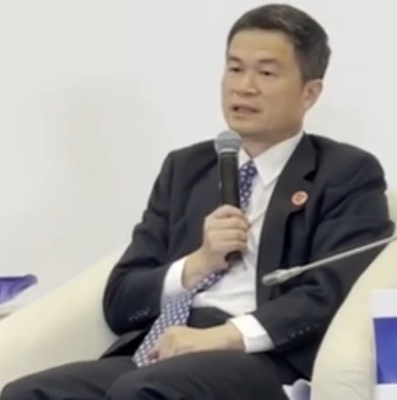 China's securities regulator engaged in discussions with representatives from prominent Western asset management firms on Friday to alleviate apprehensions regarding the
nation's economic outlook. This move comes as China's recovery from the post-COVID situation faces challenges, according to sources familiar with the matter who spoke to Reuters.
The virtual meeting was convened by the China Securities and Regulatory Commission (CSRC) with several leading global financial institutions in attendance, as reported by the sources who requested anonymity due to their lack of authorization to converse with the media.
Fang Xinghai, Vice Chairman of the CSRC, reportedly chaired the meeting from Beijing.
Among the attendees from major investment funds was a representative from Fidelity International, one of the sources revealed.
The CSRC has not yet responded to Reuters' inquiry for comments, while Fidelity chose not to provide a statement.
Bloomberg initially disclosed news of the CSRC meeting on Friday.
This meeting is being held at a time when Beijing is working strenuously to restore investor faith in the market, which has been adversely affected by challenges in the property sector and a slowdown in growth in the world's second-largest economy.
China's primary benchmark CSI300 index has experienced a decline of over 11% since its peak earlier this year in February.
The economy faced sluggish growth in the second quarter, attributed to weakened domestic and international demand, resulting in analysts revising down their growth predictions for the year.
To fortify the markets, Beijing has undertaken several measures. However, these modest stimulus efforts have not been fully satisfying for investors, who are looking for a more robust policy response, possibly including significant government spending.
As part of ongoing revitalization efforts for the struggling stock market, Chinese authorities are reportedly contemplating a reduction of up to 50% in the stamp duty on stock trading, as revealed by sources and reported by Reuters on Friday.
In an announcement following discussions with pension funds, major banks, and prominent insurers, the CSRC stated on Thursday that it is encouraging medium and long-term investors, such as state pension funds and wealth management entities, to increase their equity investments.
These attempts to boost confidence are being made against the backdrop of global funds appearing to expedite their withdrawal from Chinese assets. Photo by 中国新闻网, Wikimedia commons.