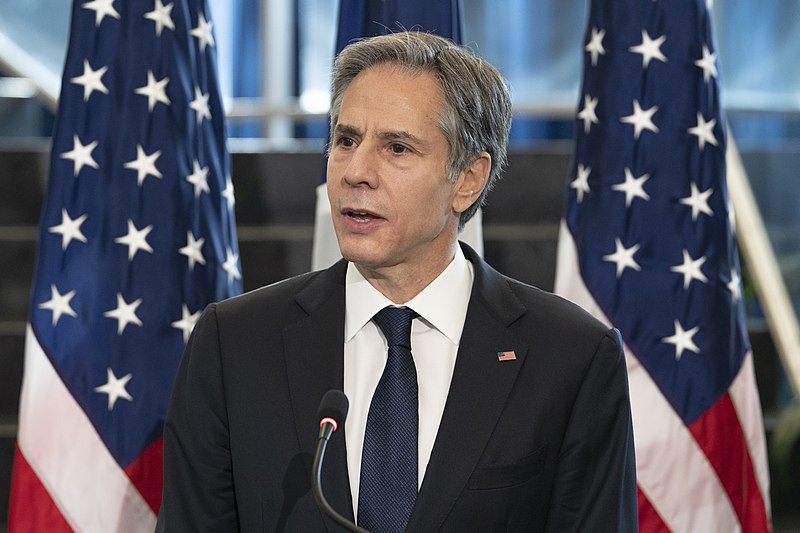 On the sidelines of the U.N. General Assembly, Secretary of State Antony Blinken engaged in discussions with Chinese Vice President Han Zheng, highlighting the intensification of
high-level interactions between the Biden administration and China, potentially leading to a summit between their leaders this autumn.
The meeting between Blinken and Vice President Han took place at the Chinese mission to the United Nations, coinciding with China's Foreign Minister Wang Yi's visit to Moscow for talks with Russian Foreign Minister Sergey Lavrov and previous discussions with U.S. National Security Adviser Jake Sullivan in Malta.
These rapid series of diplomatic exchanges have fueled speculation that President Joe Biden and Chinese President Xi Jinping may convene in November at the Asia-Pacific Economic Conference in San Francisco.
In his brief comments at the outset of the meeting, Blinken emphasized the importance of building upon recent high-level engagements to maintain open communication and demonstrate responsible management of U.S.-China relations.
Vice President Han acknowledged the difficulties and challenges in U.S.-China relations, calling for sincerity and additional efforts from both nations to bridge their differences.
Blinken's visit to Beijing during the summer, followed by visits from Treasury Secretary Janet Yellen, climate envoy John Kerry, and Commerce Secretary Gina Raimondo, underscored the value of face-to-face diplomacy in addressing disagreements and exploring areas of cooperation.
The White House noted that Sullivan's discussions with Wang in Malta aimed to responsibly manage the relationship amidst strained ties and mutual suspicion. The talks covered topics such as the U.S.-China relationship, global and regional security issues, Russia's actions in Ukraine, the Taiwan Strait, artificial intelligence, counternarcotic efforts, and the status of detained U.S. citizens in China.
Notably, Wang's subsequent visit to Moscow underscores the growing alignment between China and Russia amid deteriorating relations with the West. China has been working to reshape the international order and has expanded the BRICS partnership, including more countries in what was previously a five-nation bloc. The U.S. and China differ on Russia's actions in Ukraine, with China urging consideration of Russia's security concerns while the U.S. provides arms to Ukraine.
Wang's visit also follows North Korean leader Kim Jong Un's six-day trip to Russia, where concerns about an arms alliance that could strengthen Russian capabilities in Ukraine were raised. Photo by U.S. Department of State from United States, Wikimedia commons.