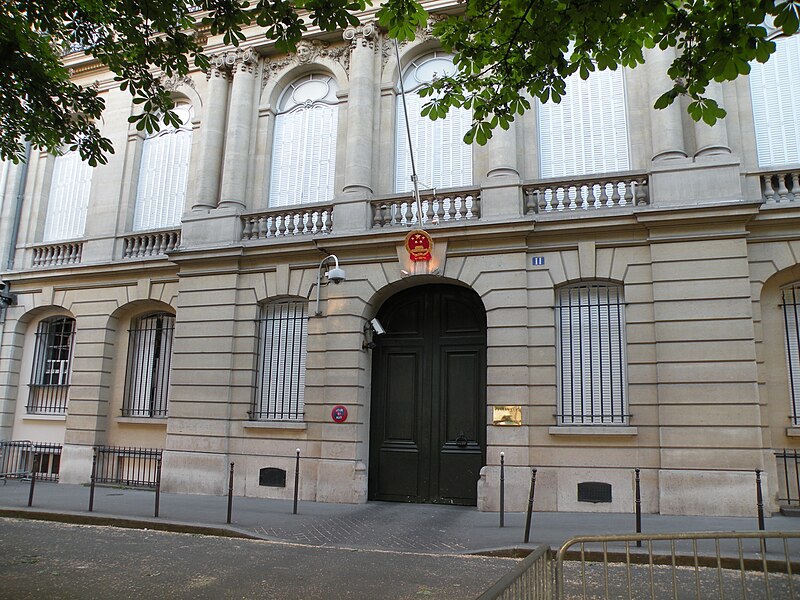 China's Consulate General in Marseille has registered a complaint with France after a bus carrying a Chinese tour group in the southern city was targeted, resulting in minor injuries to some
passengers, according to a statement from China's Consular Affairs Office on Sunday.
The formal complaint from the Consulate General urged France to ensure the safety of Chinese citizens and their property, the statement noted.
The bus was attacked by rioters on Thursday amidst the wave of violence that has affected French cities in recent days following the shooting of a teenager of North African descent by the police. The Chinese tourists have since departed from France, as stated by the Consular Office.
Given the ongoing riots across the country, Chinese citizens in France or planning to travel to France are advised by the Consular office to exercise increased caution and vigilance to enhance their personal safety.
While Saturday saw relatively reduced intensity of rioting across France due to the deployment of tens of thousands of police officers in various cities after the teenager's funeral, some tension persisted in central Paris, and sporadic clashes were reported in Nice, Strasbourg, and Marseille. Photo by Pymoussm, Wikimedia commons.