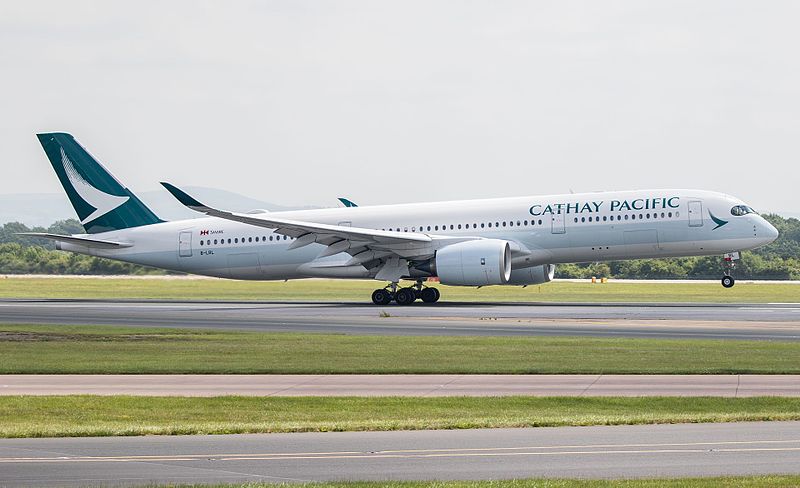 Sources in the industry have revealed that Cathay Pacific Airways Ltd (0293.HK) is on the verge of finalizing an order valued at approximately $2 billion for Boeing
(BA.N) 777-8F freighters. The Hong Kong-based airline is embarking on the partial replacement of its fleet of dedicated 747 cargo jets.
This decision follows a fierce competition for the business of one of the world's top-five freight airlines. Cathay Pacific had been comparing the all-freight version of Boeing's future 777X jet family with an upcoming cargo model of the existing Airbus A350.
According to industry insiders, the competition involved an initial purchase of around six aircraft, amounting to approximately $2 billion at list prices before airline discounts.
Cathay Pacific has stated that it currently has no immediate announcement regarding its fleet plans.
"We continue to invest in and grow our fleet with the addition of new, state-of-the-art and fuel-efficient aircraft," said a Cathay spokesperson in an email statement. "We have no specific updates or announcements to make at this time regarding the fleet."
Boeing and Airbus have declined to comment on the ongoing commercial discussions.
Boeing introduced the 777-8F freighter after receiving an order from Qatar Airways in January 2022. This move came six months after Airbus initiated the development of the A350 Freighter, aiming to challenge Boeing's dominance in the freighter market.
Last November, Cathay Pacific informed analysts that it was seeking additional freighter capacity and actively working with aircraft manufacturers to acquire new freighters after 2025.
As one of the major players in the pre-pandemic trade lanes, Cathay Pacific's decision on its future cargo development strategy carries significant weight. This is especially true since the airline operates both Boeing 777 and Airbus A350 passenger models.
Cathay Pacific currently ranks as the fifth-largest air freight carrier globally and the third-largest among traditional freight airlines, excluding specialist express parcel carriers FedEx and UPS, according to the latest data from the International Air Transport Association. Photo by Transport Pixels from England, Wikimedia commons.